FMCA-22065
| | |
| --- | --- |
| Data Sheet | (PDF:263.57KB) |
| Application Note | |
Description
FMCA-220655 is a SiC Schottky Diode of 650V/20A and has the characteristics of low reverse leakage current at high temperature and high speed switching.
These characteristics realize the improving of power supply efficiency, and the high frequency system.
Application
The high speed switching applications as follows:
・PFC circuit
・Motor drive circuit
・Inverter circuit
Features
・Super-high speed & low noise switching
・Low leakage current
Remarks
Click here to learn more about Sanken Electric's Next Generation Power Semiconductors, including our SiC-SBD devices.
Package
Package Name:TO220F-3L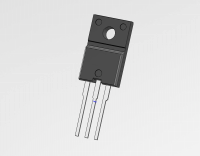 Specifications
| | |
| --- | --- |
| VRSM | 650V |
| VRM | 600V |
| IF | 20A |
| IFSM | 40A |
| VF (Max.) | 1.75V |
| IR (Max.) | 0.2mA |
| H・IR (Max.) | 0.5mA |
| Thermal Resistance (Max.) | 4℃/W |
| Automotive Division | NO |
Representative Characteristics
External Dimentions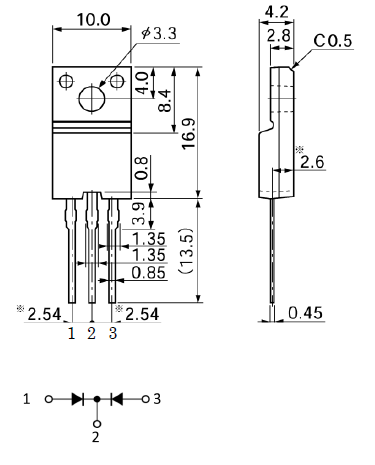 | | |
| --- | --- |
| Data Sheet | (PDF:263.57KB) |
| Application Note | |