ACTIVE
SIM6813M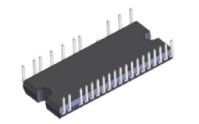 Package:DIP40
The SIM6800M/MV series are high voltage 3-phase motor drivers in which transistors, a pre-drive circuit, and bootstrap circuits (diodes and resistors) are highly integrated.
These products can run on a 3-shunt current detection system and optimally control the inverter systems of low- to medium-capacity motors that require universal input standards.
Design Support
Related Documents
■3D CAD Data
■Other
Calculation Tools
Features
●Built-in Bootstrap Diodes with Current Limiting Resistors
(60 Ω)
●CMOS-compatible Input (3.3 V or 5 V)
●Bare Lead Frame: Pb-free (RoHS compliant)
●Isolation Voltage: 1500 V (for 1 min)
UL-recognized Component (File No.: E118037)
●Fault Signal Output at Protection Activation (FO Pin)
●High-side Shutdown Signal Input (SD Pin)
●Protections Include:
Overcurrent Limit (OCL): Auto-restart
Overcurrent Protection (OCP): Auto-restart
Undervoltage Lockout for Power Supply
High-side (UVLO_VB): Auto-restart
Low-side (UVLO_VCC): Auto-restart
Thermal Shutdown (TSD): Auto-restart
Application
For motor drives such as:
●Refrigerator Compressor Motor
●Fan Motor and Pump Motor for Washer and Dryer
●Fan Motor for Air Conditioner, Air Purifier, and Electric Fan
Specifications
Type
Power IC
Breakdown Voltage
500.00 V
Output Current
3.0 A
RDS(ON) max./
VCE(SAT) typ.
V
Output Element
MOSFET
Input Threshold (3.3V or 5V)
3.3/5.0
UVLO
YES
Overcurrent (OCPorOCL)
OCP/OCL
Temperature Detection
Thermal Shutdown
Fault Signal Output
YES
3 Shunt Support
YES
Bootstrap Diode
Built-in
Simultaneous On-state Protection
NO
Reg Output
NO
Block Diagram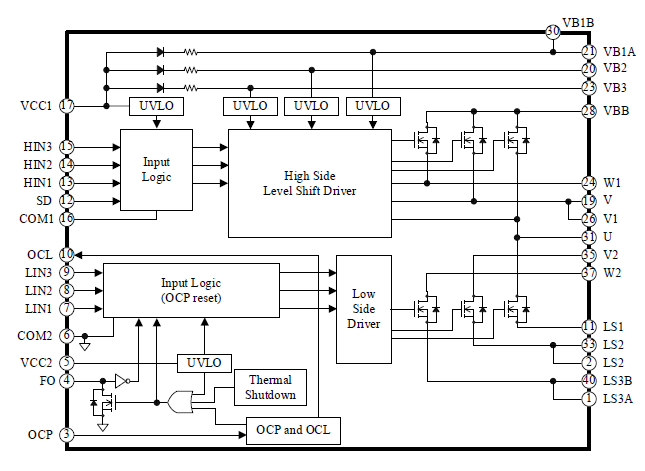 Pin Configuration Definitions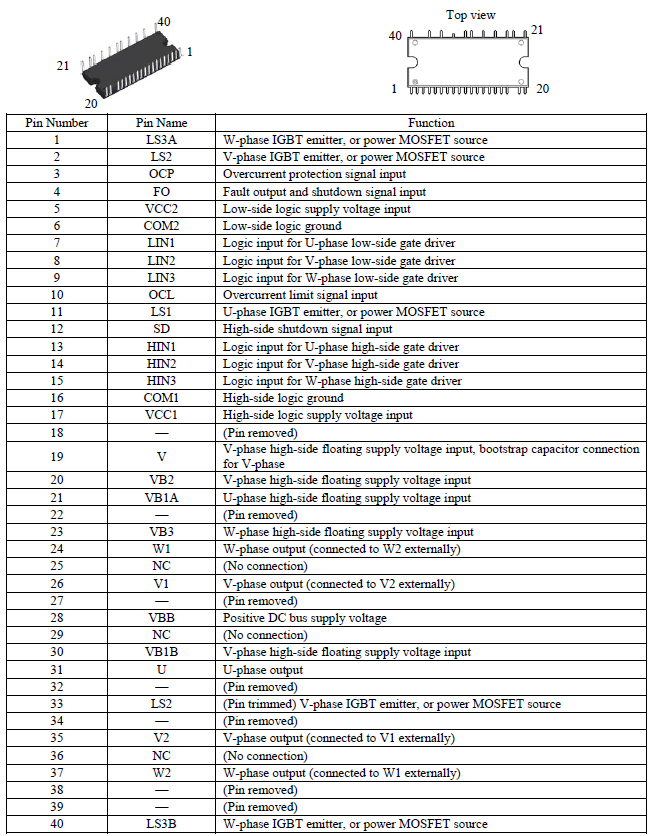 Questions or Comments?
Please feel free to contact us if you cannot find the desired product from the lineup.