Server Power Supply
The popularity of AI, big data, and cloud computing have caused the server capacity to increase, leading to a demand for a compact, energy saving server power supply. We offer discretes and high efficient power ICs that can handle large-capacity loads.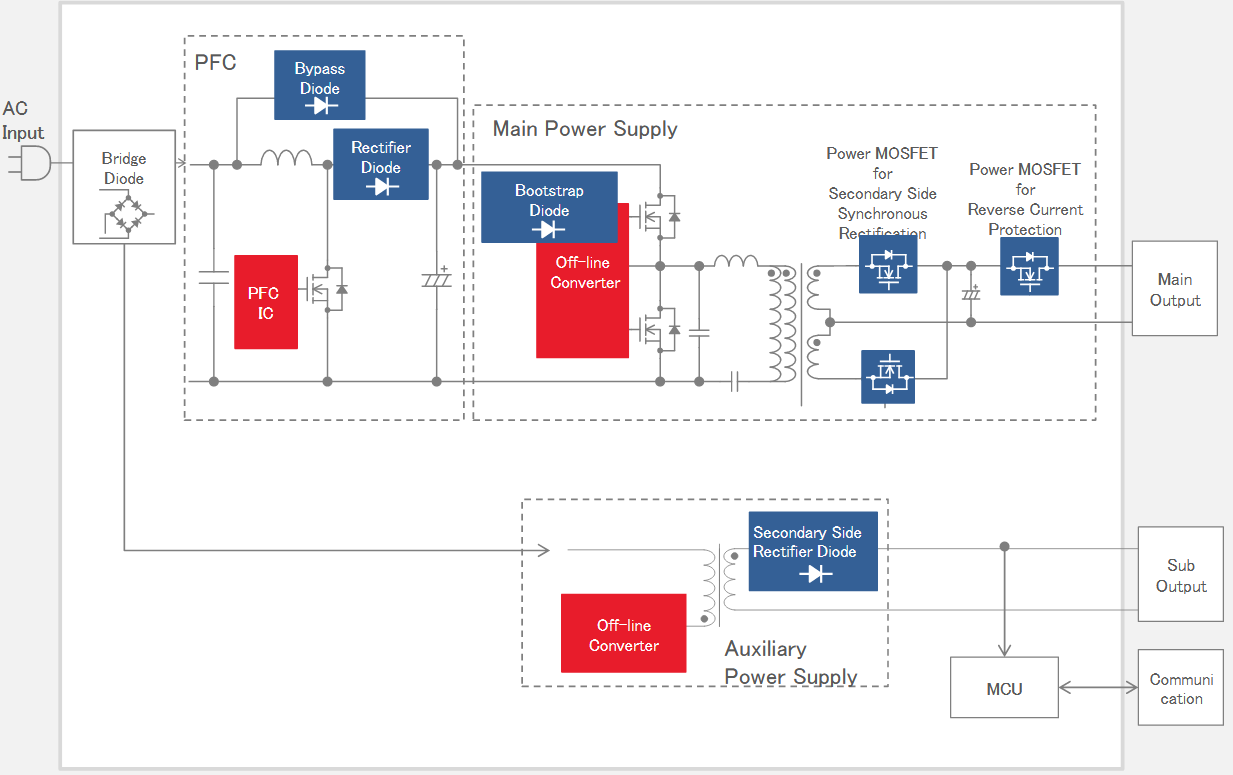 Questions or Comments?
Please feel free to contact us if you cannot find the desired product from the lineup.