Multifunction Printers (MFP)
Multifunction printers require a quiet, energy saving design. Sanken offers a lineup of motordrivers with various control methods (stepping motors and 3-phase BLDC motors), power management ICs, discrete products, LEDs for display applications and more.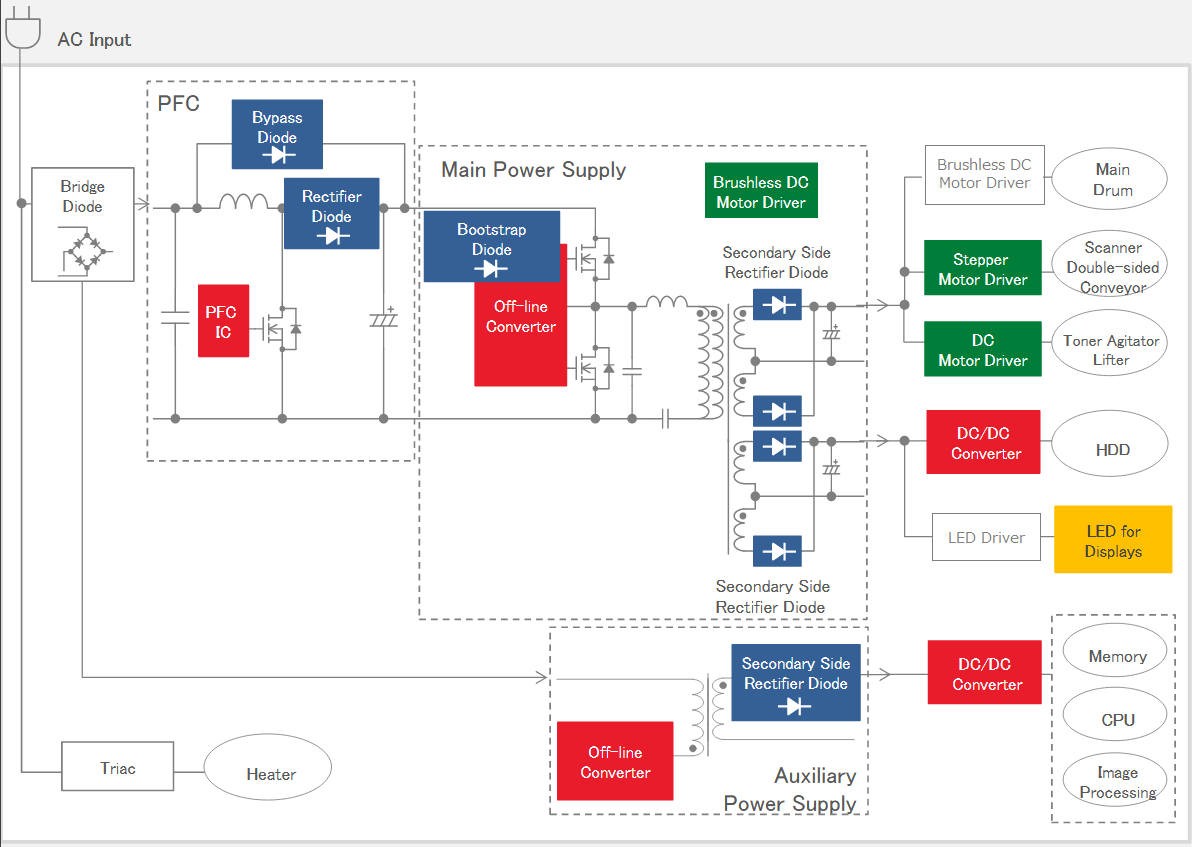 Questions or Comments?
Please feel free to contact us if you cannot find the desired product from the lineup.