Welding Machines
Welding machines are used actively on building sites. We offer 2 series of high-current and fast-recovery rectifier diodes; one specifically focused on trr and the other focused on VF. Our products can help reduce component count as well as design cost.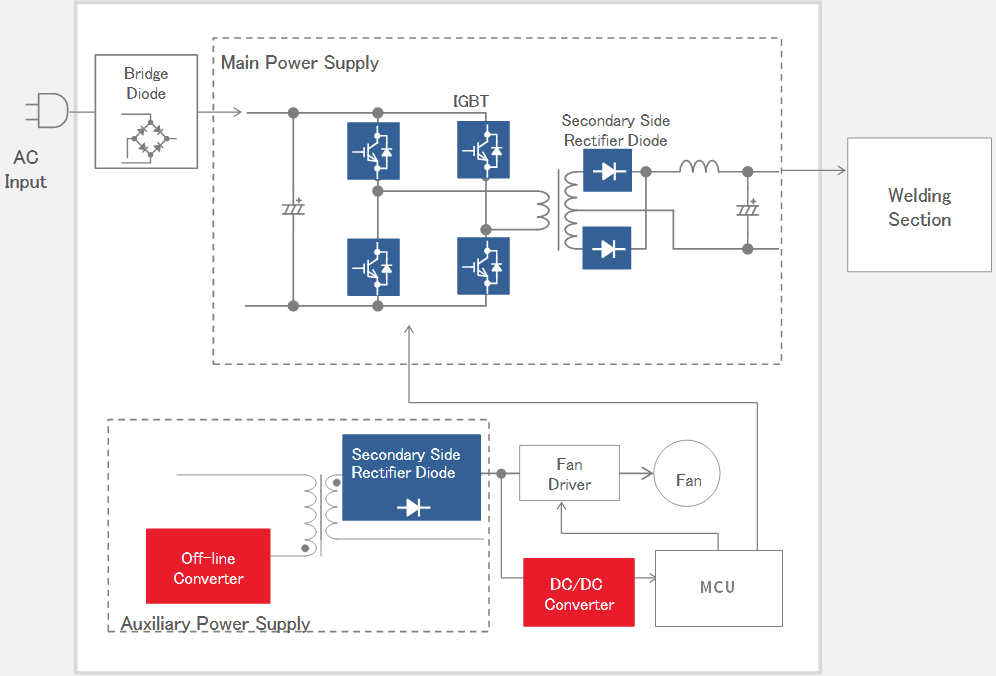 Questions or Comments?
Please feel free to contact us if you cannot find the desired product from the lineup.