Reliability Acquired
by Supplying
Automotive Devices Over Half a Century
Sanken has long been engaged in the automotive industry since 1962, beginning with the manufacturing of alternator diodes.

Alternators are used to generate electricity in the engine, therefore requires reliable devices that can withstand the most stringent environment. Later on, we have expanded our portfolio with other discrete products and ICs, which are now used in automobiles worldwide.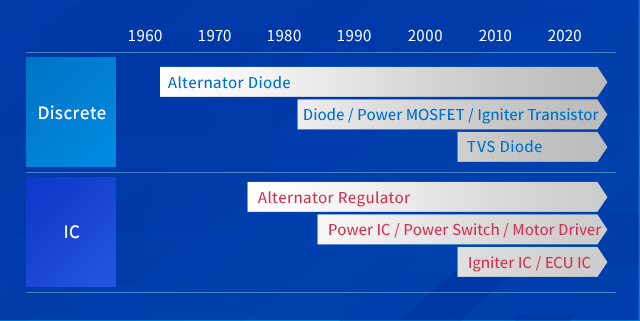 HEV/EV System
Sanken offers various devices suitable for HEV/EV systems with high voltage batteries.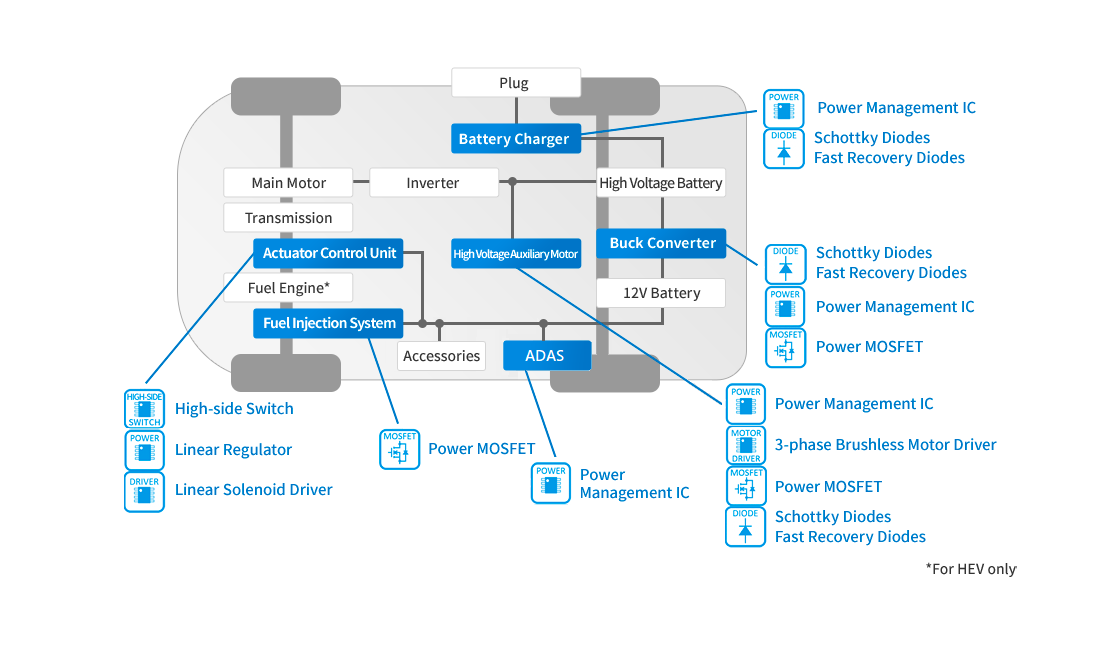 Our Approach
The acceleration of technology development caused by both internal and external factors, such as the progress of autonomous driving and the increasingly strict measures against environmental issues, has led to what is said to be a once-in-a-century change.

As a result, there are increased demand for the following:

- Improved fuel efficiency by efficient use of electricity
- Optimization of control technology for motors and electronic loads

In addition, semiconductor devices with higher reliability are being required in order to improve safety.

Today, customers seek high efficiency vehicles to realize a more compact, lightweight, and high reliability devices. Sanken Electric offers a portfolio of semiconductors including MOSFETs, IGBTs, as well as diodes and other high-efficiency power devices, highly reliable monolithic ICs that are available in many packages to meet these needs. Also, board assembly is carried out at our own factory, and production of modules are also available.
Production Forecast of Environmentally Friendly Vehicles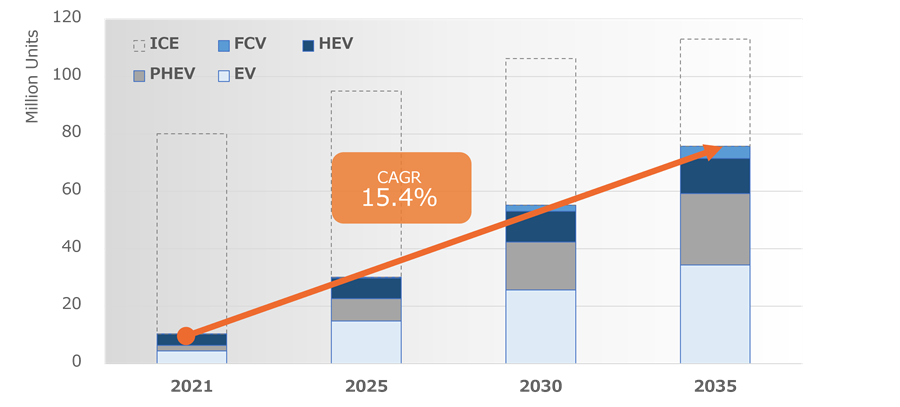 ---
Features of Sanken Electric Solutions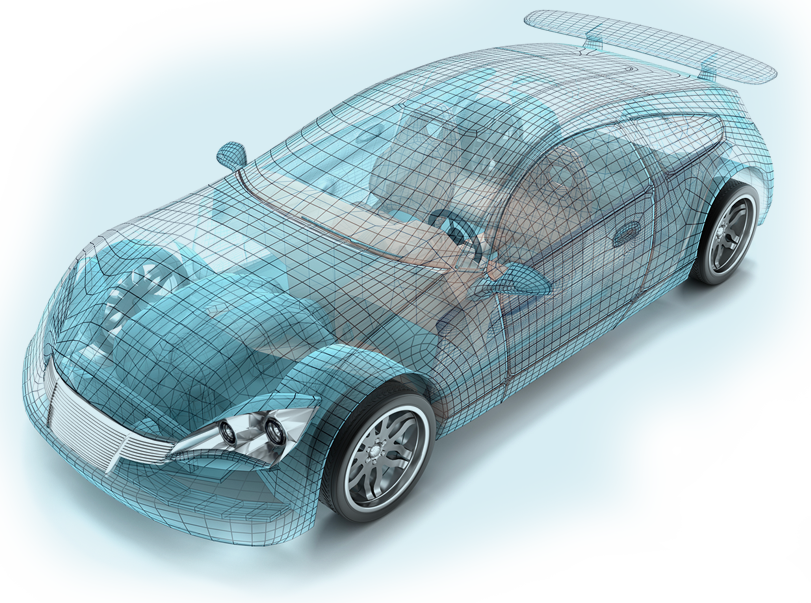 Power Devices
We offer high efficiency devices with low on-resistance and saturation voltage, including VFP (Vertical Field Plate) structured power MOSFETs, field stop IGBTs, and SiCs.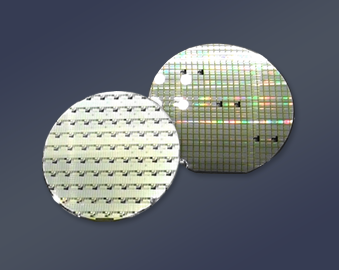 MCU and Control ICs
We have developed MCUs for power supply monitoring applications that support complex and sophisticated systems, as well as MCUs that provide efficient control of the power devices.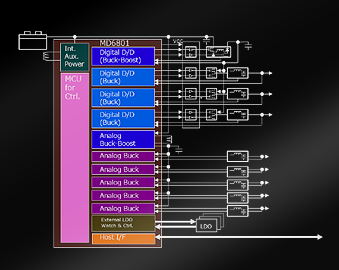 Our Proprietary Packaging Technology
Die can be mounted on our propriety packages available in various types, including thin, compact, and thermally enhanced packages, to fit the environment in which the product is installed.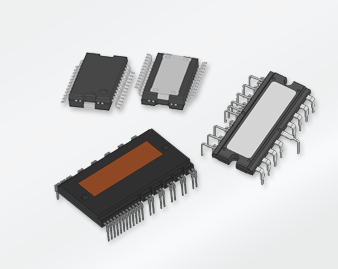 LEDs
Our own proprietary package allows us to create LEDs not only superior in appearance. With combination of the chip and resin we can realize an LED of the desired color.
Sanken Electric's color management technology can create a beautiful interior lighting in automobiles.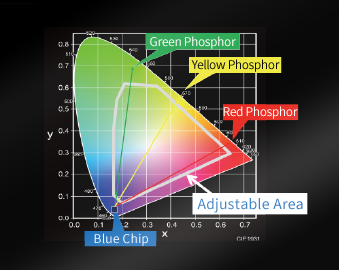 Board Assembly
Sanken Electric can support production of modules with our assembly technology accumulated thorough experience with our power supply related business.
Our mechanically and electrically integrated module production can help improve productivity of our customers.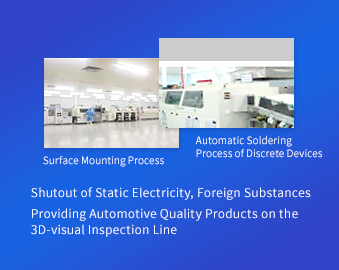 Products Under Development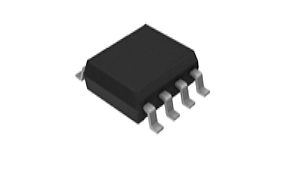 SFA0006 Under Development
PWM type AC/DC Converter IC with Primary Side Regulation
Features: AEC-Q100 Qualified, Pb-free, Contributes to Downsizing of Equipment (No Photo Coupler Required for Primary Side)
Application: Battery Chargers for HEV/EV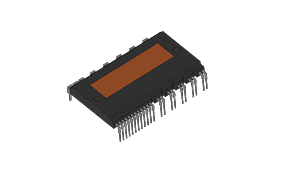 SAE65xx Under Development
650V、30A/50A BLDC Motor Driver
Features: AEC-Q100 Qualified, Bare Lead Frame: Pb-free (RoHS Compliant), Contributes to Downsizing of Equipment (Built-in low loss IGBT, Free Wheeling Diode, Bootstrap Diode), High Heat Dissipation Package
Application: HEV/EV High Voltage Auxiliary Equipment System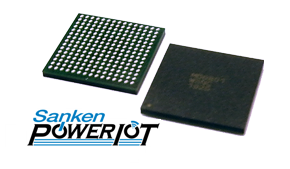 MD68xx Under Development
3Built-in 32-bit MCU with Multiple Output Power Supply IC
Features: AEC-Q100 Qualified, ISO 26262 ASIL-C Compliant (Error Correction Function, Clock Error Detection, Self-check Function)
Application: Cameras for ADAS, Image Processing Radars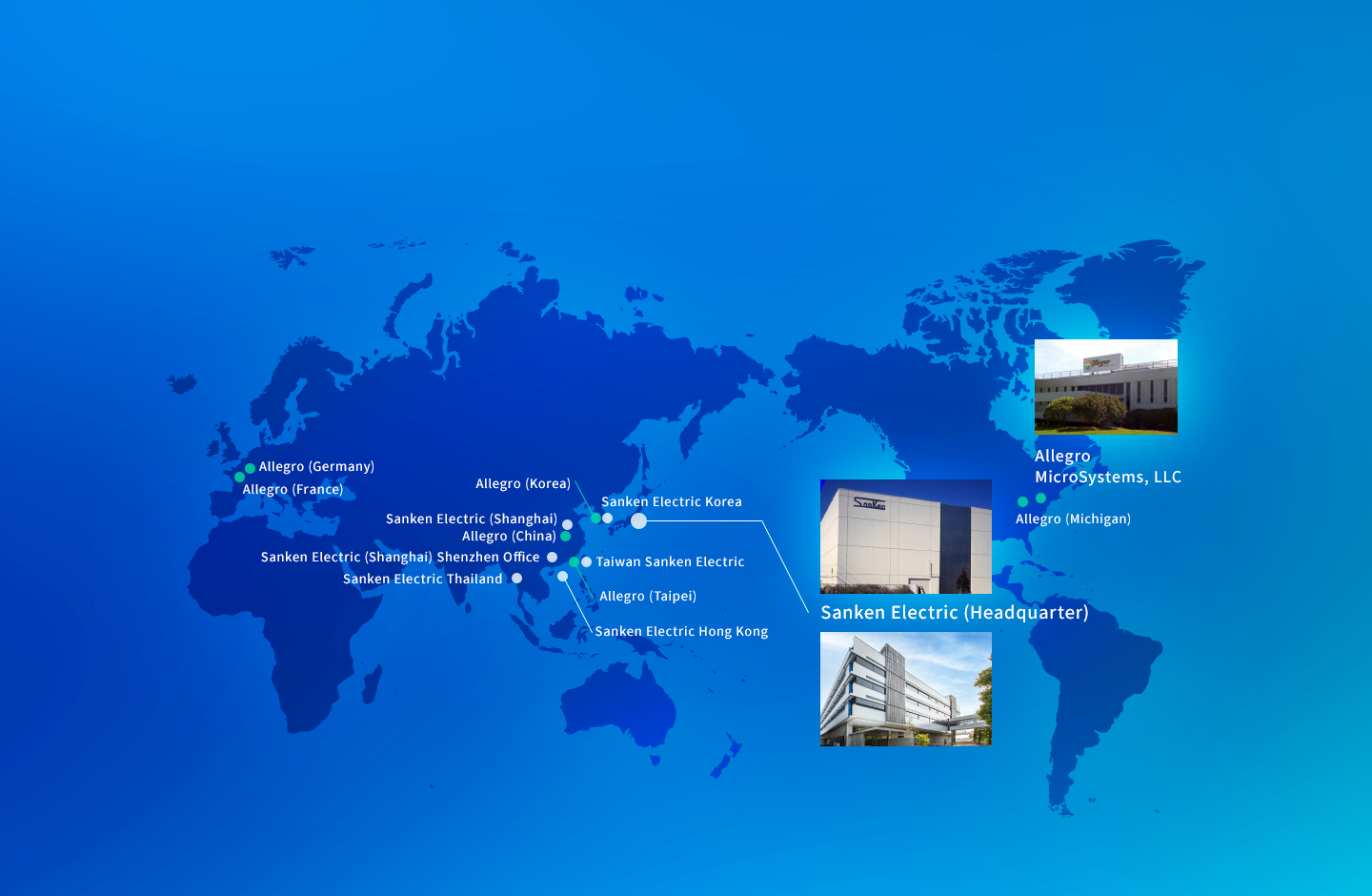 Global Sales and Support Network
Sanken's own sales and support network are located
across Asia, North America, and Europe.
We also have a network of our U.S. subsidiary, Allegro MicroSystems.
Sanken group offers a global network to support our customers world wide.
Sanken Electric will continue to empower the future
with power electronics.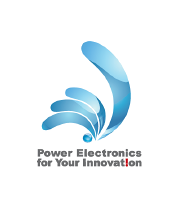 Questions or concerns regarding our products?