Inverter
This is the inverter circuit for driving high voltage auxiliary motor of the xEV. Sanken offers power supply ICs for power supply circuits of motor control units, discrete products, as well as 3-phase brushless DC motor drivers and more.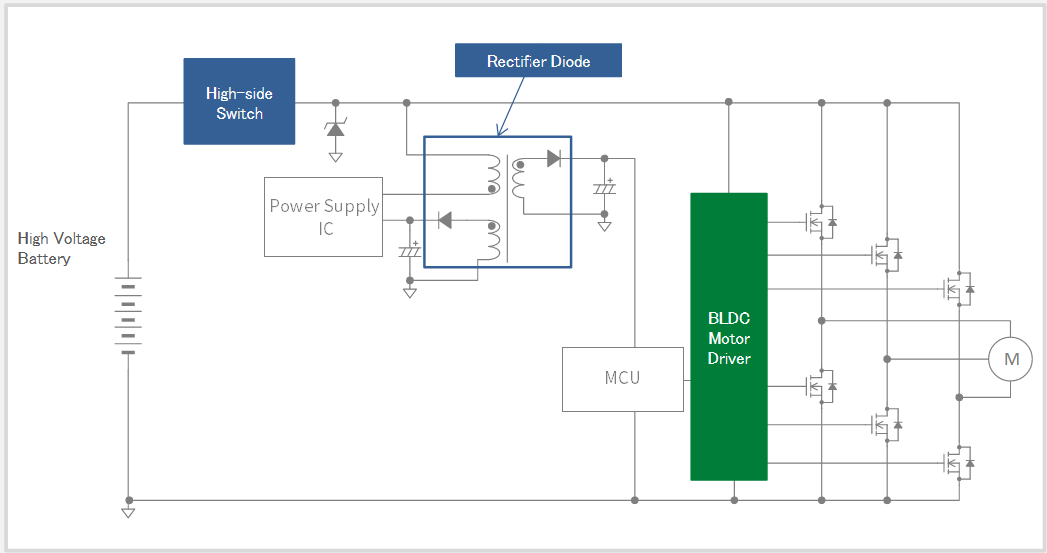 Questions or Comments?
Please feel free to contact us if you cannot find the desired product from the lineup.