Microwave Ovens
Demand for energy efficient microwaves have advanced the conversion to inverters types and use of switching power supply. We offer high voltage diodes, IGBTs, power supply ICs, diodes with temperature detection, and DC/DC converters to support this need.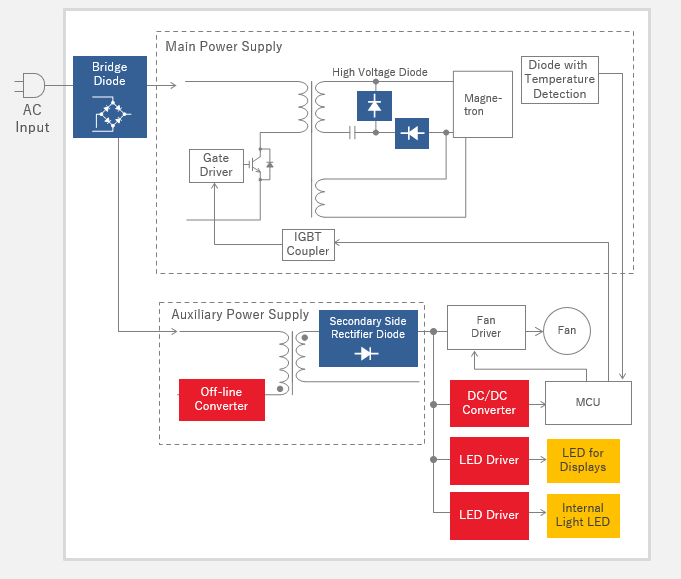 Questions or Comments?
Please feel free to contact us if you cannot find the desired product from the lineup.