Air Cleaners
As a method for coping with pollinosis and protecting the health from air pollution damage, the demand for air purifiers is expanding. Sanken provides motor driver ICs and Off-line converters which make quiet and energy-saving air purifier.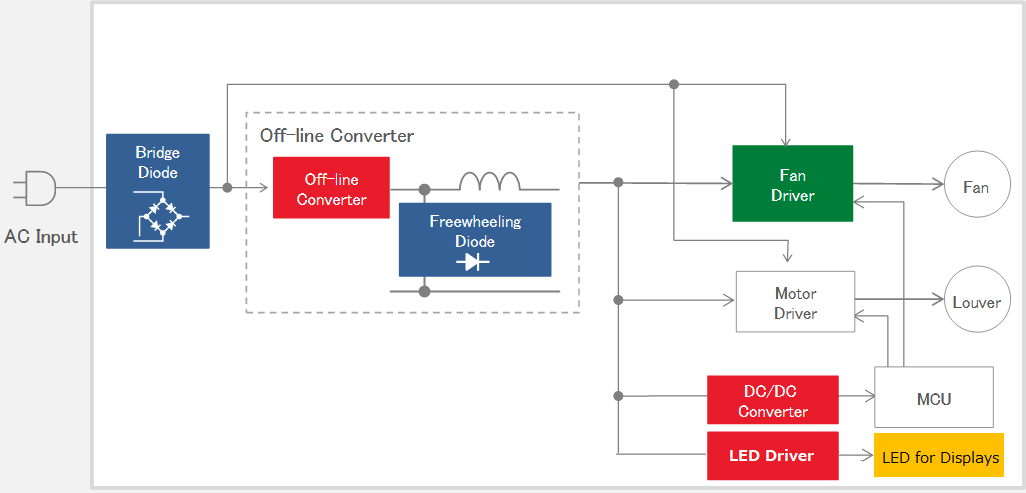 Questions or Comments?
Please feel free to contact us if you cannot find the desired product from the lineup.