Induction Rice Cookers
Induction rice cookers enhance the taste of the rice by appling an even amount of heat to the cooking pot at high temperatures. Also, effective use of heat saves energy. We offer IGBTs, triacs and high efficient diodes for induction heating applications.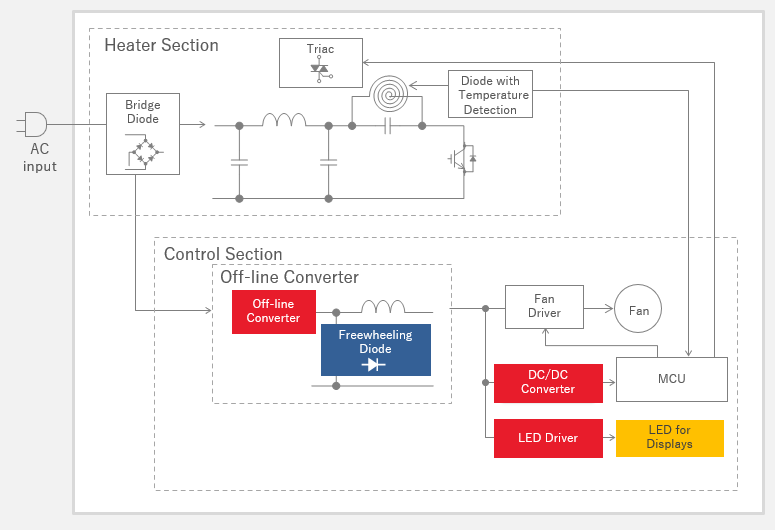 Questions or Comments?
Please feel free to contact us if you cannot find the desired product from the lineup.