Refrigerators
Low power consumption is an essential feature for refrigerators which are in continuous operation. Sanken offers high voltage 3-phase BLDC motors for compressors, energy efficient drivers for fan motors, ICs for switching power supply, discretes and LEDs.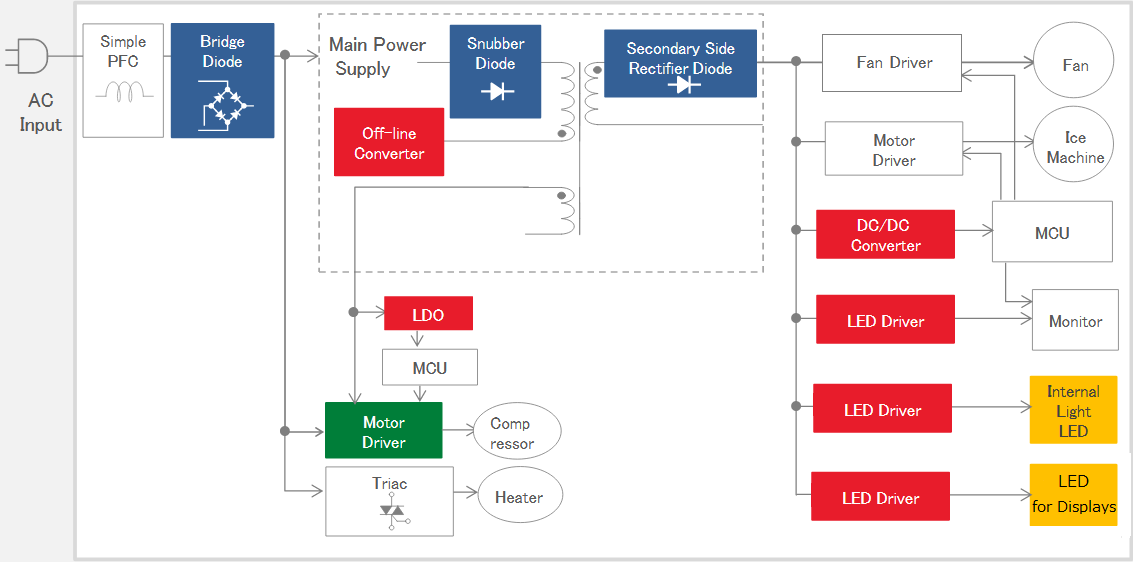 Questions or Comments?
Please feel free to contact us if you cannot find the desired product from the lineup.