OBSOLETE
SCM1221M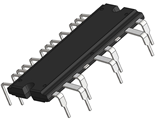 Package:DIP33

3D CAD Data
SCM1221M incorporates 600V10A IGBT, FRDs for the 3-phase bridge, pre-drive ICs with protection functions such as UVLO (undervoltage lock out), OCP (over current protection), TSD (thermal shutdown), etc., and bootstrap diodes with limiting resistors into 1 package. Features full mold package with insulation breakdown voltage of 1/2000V, and supports 3 shunt method enabling current detection in each phase.
Features
Built-in boot diodes with limiting resistors (22Ω) , built-in overcurrent protection (OCP) in each phase, high-side IGBT can be shutdown while overcurrent protection operates, built-in shoot through prevention (STP) circuit (when the ON signal is input simultaneously) , possible to shut down by an external signal, built-in thermal shutdown (TSD) circuit, supports CMOS(3.3V, 5V) input levels.
Application
Drivers for Refrigerator, air conditioner compressors, washing machine drums, fan motors, pumps
Specifications
Type
Power IC
Breakdown Voltage
600 V
Output Current
10.0 A
RDS(ON) max./
VCE(SAT) typ.
1.75V
Output Element
IGBT
Input Threshold
3.3/5.0 V
UVLO
YES
Overcurrent (OCP or OCL)
OCP
Temperature Detection
Thermal Shutdown
Fault Signal Output
YES
3 Shunt Support
YES
Bootstrap Diode
Simultaneous On-state Protection
YES
Reg Output
NO
Package Weight (Typ.)
g
Physical Dimensions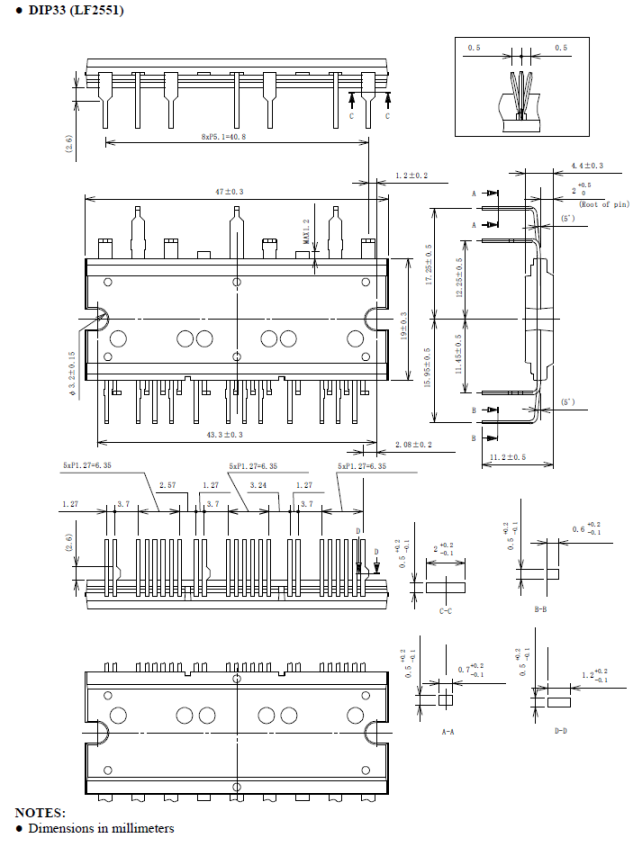 Questions or Comments?
Please feel free to contact us if you cannot find the desired product from the lineup.