Alternator
Alternators play a vital role in starting the car and keeping it running. Sanken offers highly reliable alternator diodes that can endure high temperature environments. Our own proprietary packages allow easy connection of the anode to the cathode.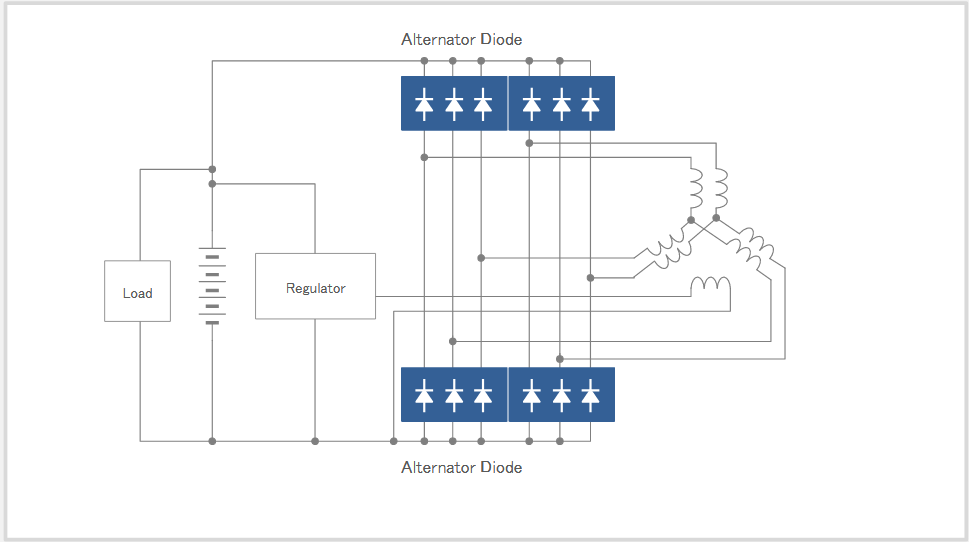 Questions or Comments?
Please feel free to contact us if you cannot find the desired product from the lineup.