Igniter
An igniter is a component that provides intermittent flow of the primary current in the ignition coil. Sanken offers a portfolio of high reliability high voltage diodes and IGBTs with high surge capability, ideal for 4-wheel and 2-wheel igniter circuits.
Igniter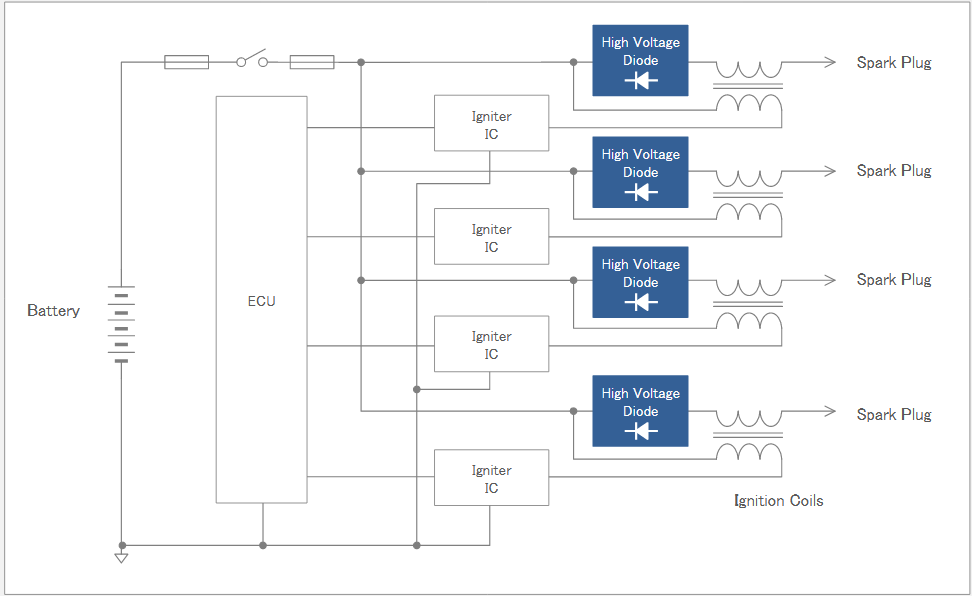 Igniter(Motorcycles)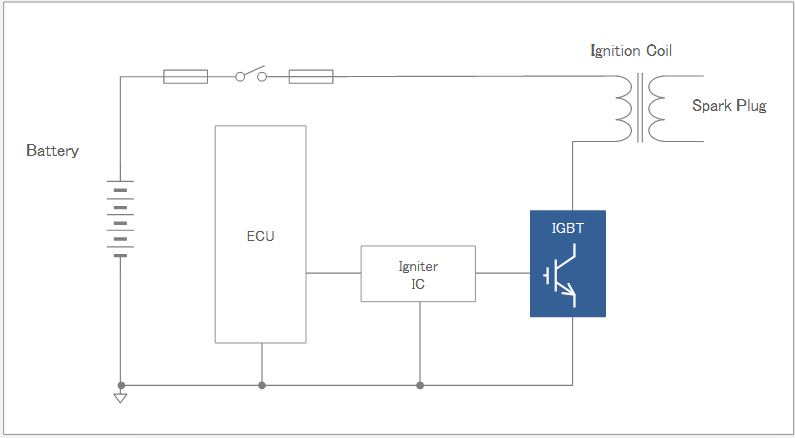 Questions or Comments?
Please feel free to contact us if you cannot find the desired product from the lineup.