Food Lighting LEDs to Create "Yummy-Looking" Colors
3 Types of Lighting LEDs Optimized for Meat, Fresh Fish & Produce, and Delicatessen Food
Our "Color Rendering" and "Presentation" Technology
Food Lighting LED Introduction Video (1 min 52 sec )

The "Color rendering" technology reproduces the true color of food. This is a basic approach to LED color matching that reproduces the color of food when illuminated by sunlight.
Sanken's "presentation" technology contributes even further by bringing out a more vivid, fresh, juicy look to fresh food.

During the 50 years of our LED business continuing since our establishment, we have responded to a wide variety of demands in providing products optimized for various fields including automotive, home appliances, and food.
In this process, we have cultivated our expertize in the area of advanced color management, including production methods that limit the targeted chromaticity range of LEDs while controlling spectrum, chromaticity, and rank mixing.

These technologies are combined to create food lighting LEDS that are packed with our "color rendering" and "presentation" know-how.
We performed color tuning optimized for meat, fresh food & produce, and delicatessen food, to create 3 products that make each food type look more appetizing.

By simply incorporating them into your products, such as lamps for food showcases and refrigerated cases, you can create products that meet the demands of the food industry.

Division
Part Name
Color
Luminous Flux (IF=65mA)
Package
Application
LED for Meat
SEP1FN1L89
White
17.7lm (typ.)
L×W×H:2.8×3.5×0.7mm

Lamps for Food Showcases
Commercial Referigerated Cases
Store Lighting Equipments... and more
LED for Fresh Fish & Produce
SEP1YN1L72
White
25.7lm (typ.)
LED for Delicatessen Food
SEP1YL1L72
Warm White
24.9lm (typ.)

If you would like to request samples or have any questions, please feel free to contact us using the form below.

If you are looking for more than what the standard products can offer, we can provide custom production of LEDs specialized for your needs.
Please see below for details.
Food Lighting LED Lineup
■LED for Meat  SEP1FN1L89
Creates more redness in the lean, and more whiteness in the fat by adjusting the spectrum.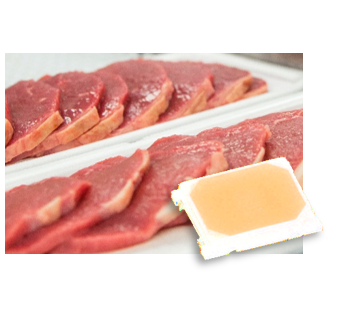 L×W×H:2.8×3.5×0.7mm Surface Mount LED(Flat Type)
Color: White
High Reliability; RoHS Compliant; Pb-free, Reflow Soldering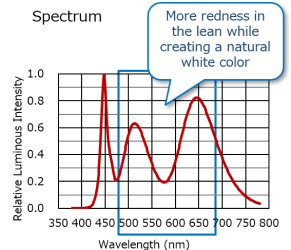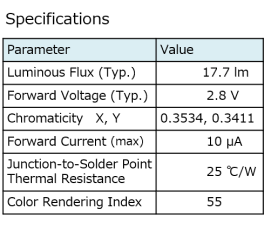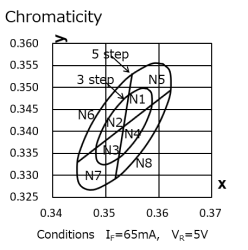 ---
■LED for Fresh Fish & Produce  SEP1YN1L72
High color-rendering LED with continuous spectrum that reproduces the unique color of scales caused by the reflection and scattering of light, and brings out the natural colors of fruits and vegetables.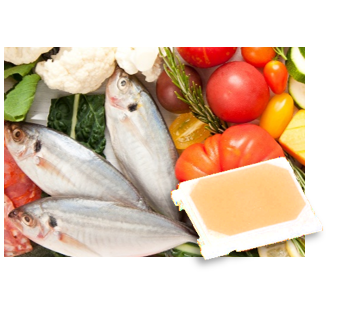 L×W×H:2.8×3.5×0.7mm Surface Mount LED(Flat Type)
Color: White
High Reliability; RoHS Compliant; Pb-free, Reflow Soldering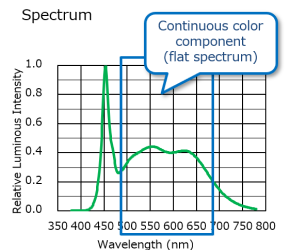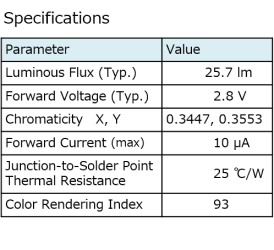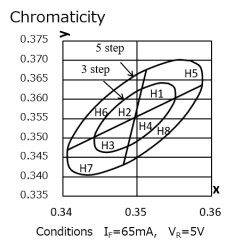 ---
■LED for Delicatessen Food  SEP1YL1L72
The 3000K color temperature further emphasizes redness and is optimized for delicatessen food, providing a "fresh from the oven / fryer " presentation.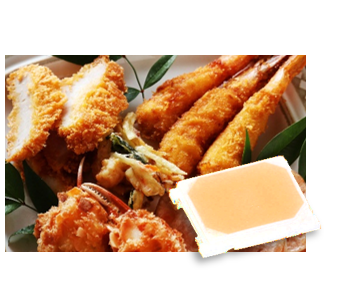 L×W×H:2.8×3.5×0.7mm Surface Mount LED(Flat Type)
Color: Warm White
High Reliability; RoHS Compliant; Pb-free, Reflow Soldering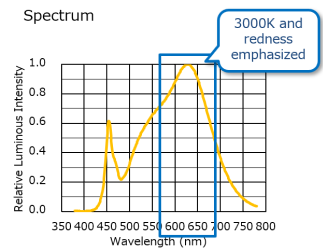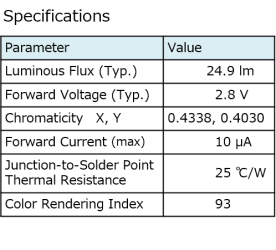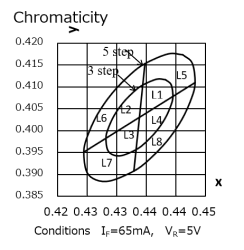 ---
Package Specification (All 3 Products)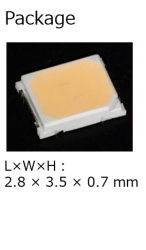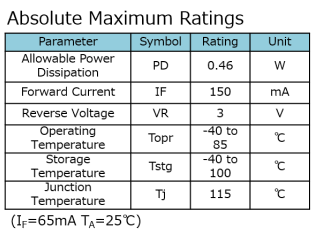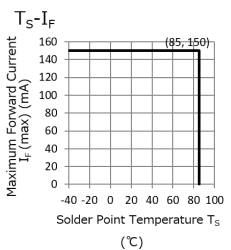 Customization to provide the Desired Lighting for Each Scene
Standard and custom products are available to provide extensive support.
Spectrum-level customization is available for customers looking for more effective showcase ideas.
In fact, we have received many requests for custom products, and provided high-level satisfaction that could only be achieved by customization.
Various approaches can be taken to compare and contrast the samples, such as quantifying the colors or by visually confirming using demo machines.
We can offer you a "custom light" through our proven know-how in LED color tuning technology.


Example of customization: Redness emphasized, yellow suppressed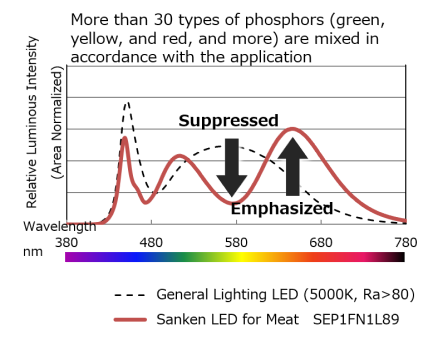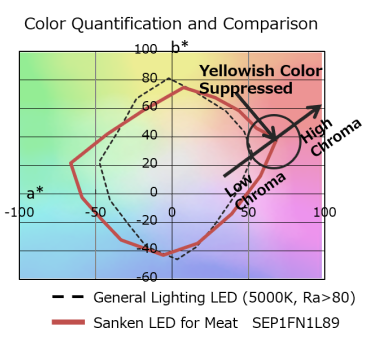 Need a better lighting solution?

*Certain conditions apply, such as mass production quantity and specifications. Please contact us for details.
Questions or Comments?
Please feel free to contact us if you cannot find the desired product from the lineup.